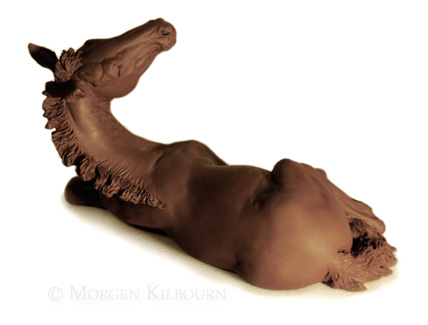 Edition Information
Castings will be professionally cast by Barry Moore (of Bear Cast LLC) in solid cast white without wires
This is an open edition for a limited period of time
Payment Information & Terms
Reservation deposits are $50 and no horse will be reserved without this deposit fee. A casting is made to order with your deposit and thus reservations are non-refundable.
You may pay off the balance of your order at any time. Castings will ship in the order paid off.
If you wish to use any discounts for paid in full please contact me first to confirm price. Any applied discounts will be applied to the entire price but reservation deposits of $50 must be paid first. However when you place your reservation do give notice of intention to use said discount.
Multiple Order Terms
In order to qualify for the reduced rate multiple orders must ship together. If you pay in full and then opt to order a second casting later, the $20 would be taken off of your second order, not refunded. Please remember that your first order will be moved to last in line to ship with the second based when you pay off your order. You may order 2 or more via deposit and not pay these immediately - you have 6 months. Your order will only be shipped together however when the balance is paid off.
Payment Methods Accepted
Payments can be made by paypal or by mailing a check or money order to me directly. Please email me for my current snail mail address when mailing any check and money order payments as we will be moving. Please send all inquiries to both of the following two email addresses;
morgen@one-horse.net; artbymorgen@yahoo.com
Paypal payments should be addressed to morgen@one-horse.net
Sales and Shipping Information
All of these reservations are in advance of casting – so if you wish to not pay in full until they are definitely ready to ship, this is fine, I will announce when the remaining time payment castings are all cast, in hand & ready to be shipped from me via 3day priority mail (in the US).
Again castings will ship in the order paid off.
At this time the tentative estimate is that castings will be ready & begin shipping by mid to late June, perhaps earlier, but this is highly subject to change.
All terms are subject to change. (And I try to keep any changes to the benefit of the customer!).
If for some reason you need a shipment held on to (or for any questions!), please contact me.
Getting Your Unpainted Resin Finished
At this time I am planning to focus primarily on the sculpting and leave the finishing work to the many many wonderfully skilled painters that are out there (under the "
Find a Painter
" page - button up to the left - you'll find many terrific painters to chose from!). Please do check on my Find a Painter page as I'm adding new names all the time (newest names are appearing at the top).
EDITION IS NOW CLOSED
A little under 100 castings were sold to the public and with artist's proofs the edition size will probably be around 100 castings total. Final actual edition size #s will be posted to the "past editions" page when all castings have been created and shipped (probably late 2011).
& Thank you again to my wonderful customers for your orders!
INFORMATION BELOW LEFT IN PLACE FOR CUSTOMER REFERENCE
Was A Limited Time Edition
~ only open for 4 Weeks ~
(closed 11:59pm EST June 7th, 2011)

~~
ORDERS WERE ONLY TAKEN VIA ADVANCED RESERVATION DEPOSITS
For info on when your casting(s) might ship please refer to your ID code and check here; SHIPPING STATUS QUEUE
~~
Reserve your casting with a $50 non-refundable deposit below or select the payment in full option below that. You may also pay with a check or money order, contact Morgen for mailing address. Mailed payments postmarked after June 7th will not be accepted.

Please read all terms to the left - these deposits are being taken in advance of the castings being made. Production time will vary. Balance can be paid off at any time but is not due for 6 months - again, all of these reservations are in advance of casting (see Sales and Shipping Information).
Pricing
Minimum reservation deposit: $50
payment in full not due for 6 months §

$160 postage paid (ppd) total in the US,

$150 each ppd for multiples (change quantity in shopping cart and see also terms below)

For multiples being shipped internationally please use the button below to add $10 for every 4 castings being shipped outside of the US (so add $20 for 5-8 castings, etc)

[paypal buttons were removed from here]
Reservations Will Confirmed via Emails
If you are not hearing from me my emails may be going into your spam filters. Please allow a reasonable amount of time for response but if you do not hear from me within a day or two please don't hesistate to write to me again. Using both email addresses (see contact page) to ensure your message gets through.
§ Please note: I always ask that customers help ensure nothing slips through the cracks by keeping track of their purchase balance when making payments in any form in a note with the payment. Dates of payments with the remaining balance due are best so that no payment is ever lost or entered incorrectly. And to ensure that I'm alerted to ship out immediately upon their paying off the horse. Example, customer note in the paypal comments box would be; " $50 deposit and $40 payment on June 20th, balance remaining $70".

If for any reason you feel I may have missed a missed a question please do not hesitate to inquire! I always try to confirm payments within a few days so these confirmation emails may be going into your spam filters.

Alternate contact information is always appreciated as well!